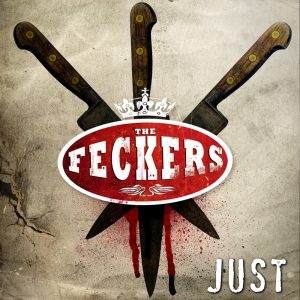 "Just" – Released January 2012
(Lyrics – Richard Anderson, Music – Chris Szkup)
Lead Vocals – Roy Bratbakken
Guitars and Bass – Chris Szkup
Drums and Mix – Dennis Leeflang
Produced by The Feckers, Mixed by Dennis Leeflang, Mastered by Maor Appelbaum, Artwork by Dan Verkys
---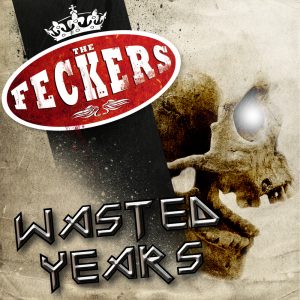 "Wasted Years" – Released April 2012
(Lyrics and Music – Adrian Smith – Originally recorded by Iron Maiden, appearing on "Somewhere in Time")
Lead Vocals – Irene Slade
Guitars – Mathew Szkup
Guitars and Bass – Chris Szkup
Drums and Mix – Dennis Leeflang
Produced by The Feckers, Mixed by Dennis Leeflang, Mastered by Maor Appelbaum, Artwork by Dan Verkys
---
"Far From Done" – Released October 2012
(Lyrics – Richard Anderson, Music – Chris Szkup / Richard Anderson)
Lead Vocals – Yohei Eto
Guitars and Bass – Chris Szkup
Piano and Keyboards – Paul Jolley
Drums and Mix – Dennis Leeflang
Produced by The Feckers, Mixed by Dennis Leeflang, Mastered by Maor Appelbaum, Artwork by Dan Verkys
---
"Music Keeps Me Sane" – Released August 2013
(Lyrics – Chris Szkup / Richard Anderson, Music – Chris Szkup)
Lead Vocals – Carl Lindquist
Guitars and Ukulele – Chris Szkup
Bass – David Austin
Drums and Mix – Dennis Leeflang
Produced by The Feckers, Mixed by Dennis Leeflang, Mastered by Maor Appelbaum, Artwork by Dan Verkys
---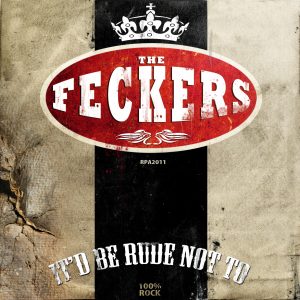 "It'd Be Rude Not To" – Released March 13, 2013
The first full length album featuring a huge lineup of friends and family of Richard and Chris from all around the world creating a real worldwide union in rock!
*Please note – this is for instant digital sales, the album is still available, and highly encouraged to be listened to on CD. We will add this to the store here asap, but contact us in the meantime if you can't wait until then!!*
---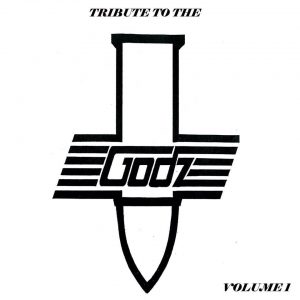 A tribute to THE GODS Volume 1
The Feckers perform the "NIS Medley" on this tribute to Ohio Rock Legends The Godz. Lead Vocals – Roy Bratbakken
Backing Vocals – Rob Smith
Piano – Paul Jolley
Lead Guitar – Ponch Satrio
Drums and Mix – Dennis Leeflang
Guitars / Bass /Backing Vocals – Chris Szkup
Order by visiting http://www.thegodzofficial.com/ !!
---
Mean Man – Released Jan 2019
(Lyrics and music by Steve Edward Duren, originally recorded by W.A.S.P. appearing on the 1989 release "The Headless Children")
Vocals – Tugra Ismail
Backing Vocals – Alexey Spectre
Rhythm Guitar – Mathew Szkup
Drums – Dennis Leeflang
Guitars / Bass / Backing Vocals – Chris Szkup
Produced by The Feckers, Mixed by Dennis Leeflang, Mastered by Maor Appelbaum, Artwork by Dan Verkys
---